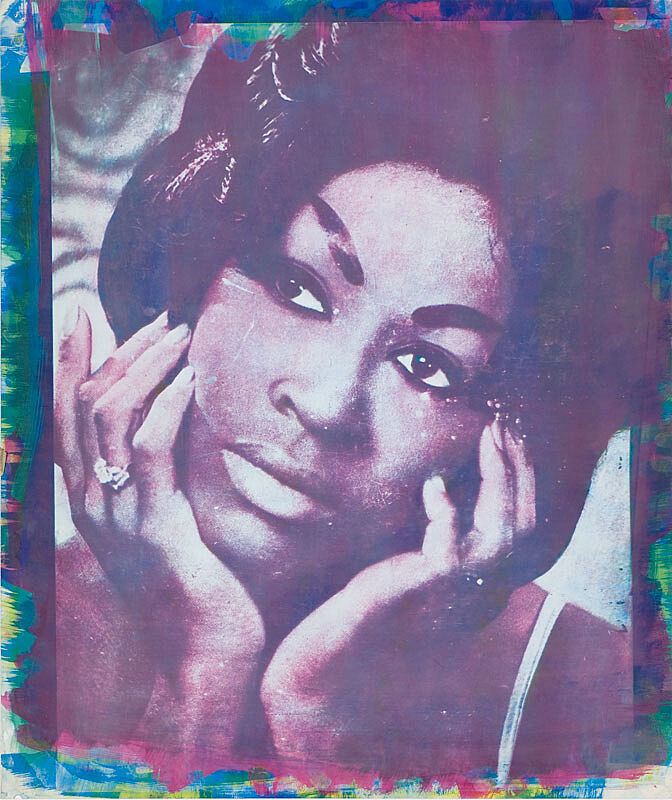 Blues for Smoke

Feb 7–Apr 28, 2013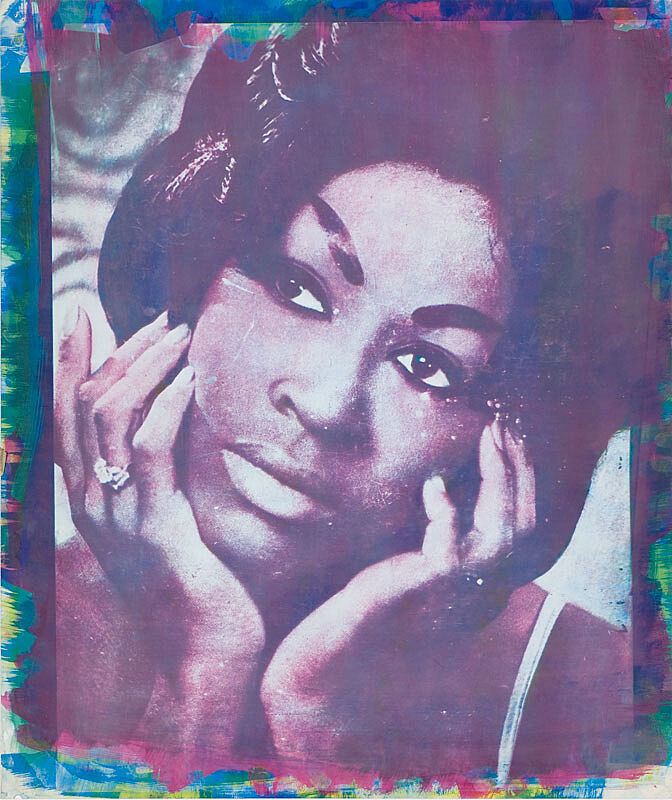 Blues for Smoke is an interdisciplinary exhibition that explores a wide range of contemporary art through the lens of the blues and blues aesthetics. Turning to the blues not simply as a musical category but as a field of artistic sensibilities and cultural idioms, the exhibition features works by over forty artists from the 1950s to the present, as well as materials culled from music and popular entertainment.
The exhibition's title is drawn from a 1960 solo album by virtuoso jazz pianist Jaki Byard in which improvisation on blues form becomes a basis for avant-garde exploration. The title suggests that the expanded poetics of the blues is pervasive—but also diffuse and difficult to pin down. By presenting an uncommon heterogeneity of subject matter, art historical contexts, formal and conceptual inclinations, genres and disciplines, Blues for Smoke holds artists and art worlds together that are often kept apart, within and across lines of race, generation, and canon.
A series of performances, events, screenings, and readings will accompany the exhibition.
Blues for Smoke is organized by The Museum of Contemporary Art, Los Angeles. The exhibition is curated by Bennett Simpson. At the Whitney Museum, the installation is overseen by Chrissie Iles, Anne and Joel Ehrenkranz Curator.

Media partner
---
BLUES FOR SMOKE PERFORMANCE SERIES
Blues for Smoke will be accompanied by a series of concerts, performances and readings showcasing the enduring legacy and innovative possibilities of the blues in contemporary music and live art. Reflecting on the exhibition's consideration of "the blues" as a political and aesthetic idiom within the visual arts, the performances will showcase contemporary musical forms that extend aspects of the blues legacy. The series will look at music, as well as poetry and playwriting, as powerfully expressive forms, conceptual orientations, and looser frames which enable improvisation, repetition and communication. Through various experimental approaches, these artists bring forth the powerfully ecstatic, improvisatory, conceptual, political, mournful, and incantatory aspects inherent in the blues.
The Blues for Smoke performance series is organized by curator Jay Sanders.
PERFORMANCE SERIES ARTISTS INCLUDE:
Mykki Blanco
Thomas Bradshaw
Loren Connors
Keiji Haino
King Holiday
LE1F
Lonnie Holley
Ashok Kondabolu (Dapwell)
Cooper-Moore
Annette Peacock
Prince Rama
Matana Roberts
Himanshu Suri (Heems)
Victor Vazquez (Kool A.D.)
---
Artworks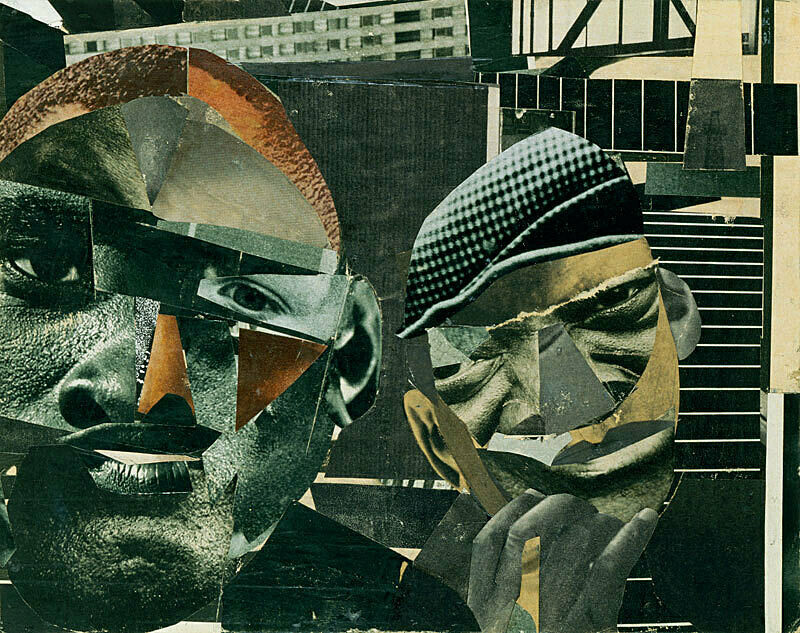 Romare Bearden (1911–1988), Pittsburgh Memory, 1964. Collage of printed papers with graphite on cardboard, 8 1/2 × 11 3/4 in. (21.59 × 29.85 cm). Collection of halley k harrisburg and Michael Rosenfeld, New York. Art © Romare Bearden Foundation / Licensed by VAGA, New York, NY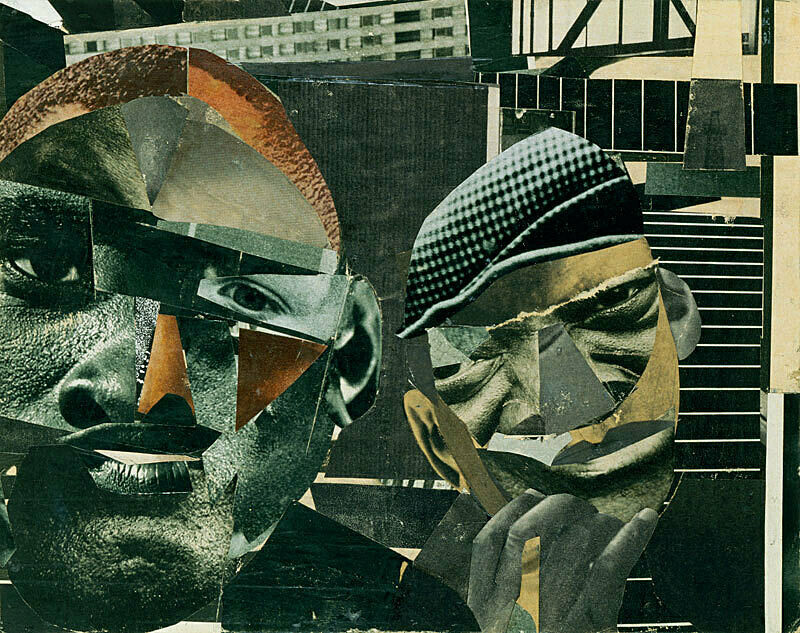 Kerry James Marshall, Souvenir IV, 1998. Acrylic, glitter, and screenprint on paper and tarpaulin with metal grommets, 107 5/8 × 157 1/2 in. (273.4 × 400.1 cm). Whitney Museum of American Art, New York; purchase with funds from the Painting and Sculpture Committee 98.56. © Kerry James Marshall; courtesy Jack Shainman Gallery, New York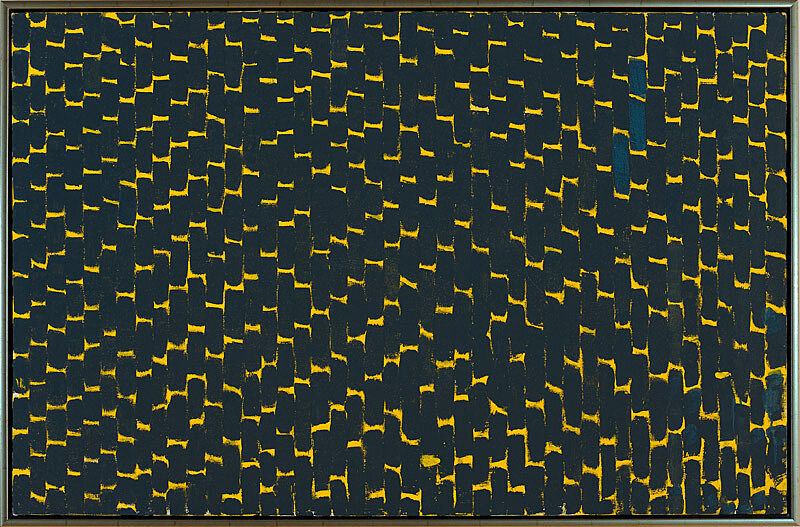 Alma Thomas (1891–1978), Late Night Reflections, 1972. Acrylic on canvas, 28 ¾ x 44 inches. Collection of the Nasher Museum of Art at Duke University, Durham, North Carolina, USA. Museum purchase, Fund for Acquisitions and bequest of Marjorie Pfeffer by exchange.© Estate of Alma W. Thomas. Photo by Peter Paul Geoffrion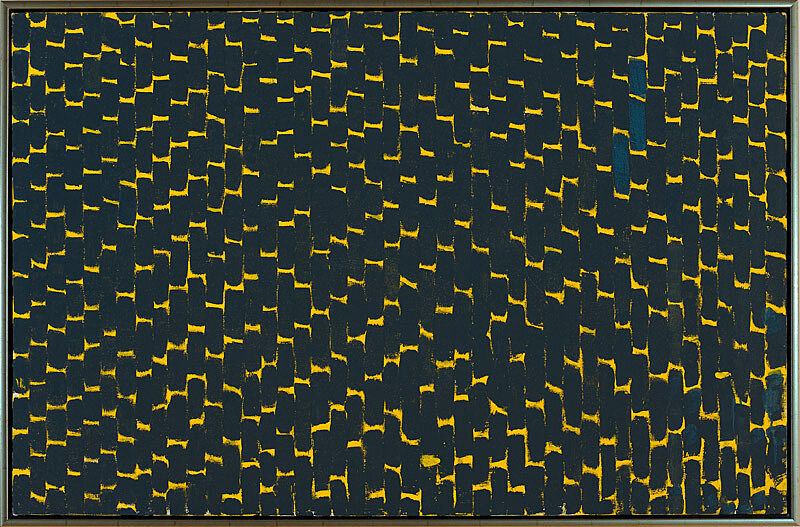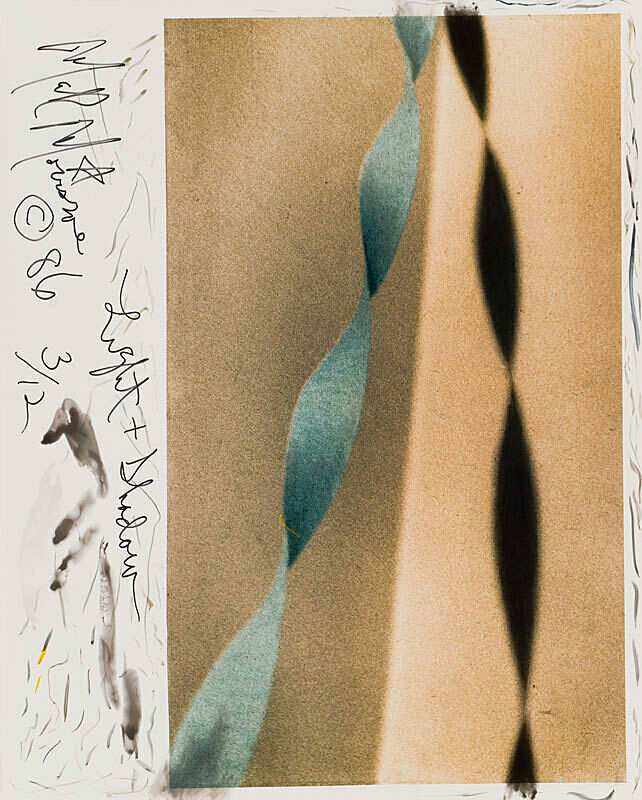 Mark Morrisroe (1959–1989), Light and Shadow, 1986. C-print, negative sandwich, retouched with ink and inscribed with marker, 19 15/16 × 15 15/16 inches. The Estate of Mark Morrisroe (Ringier Collection) at Fotomuseum Winterthur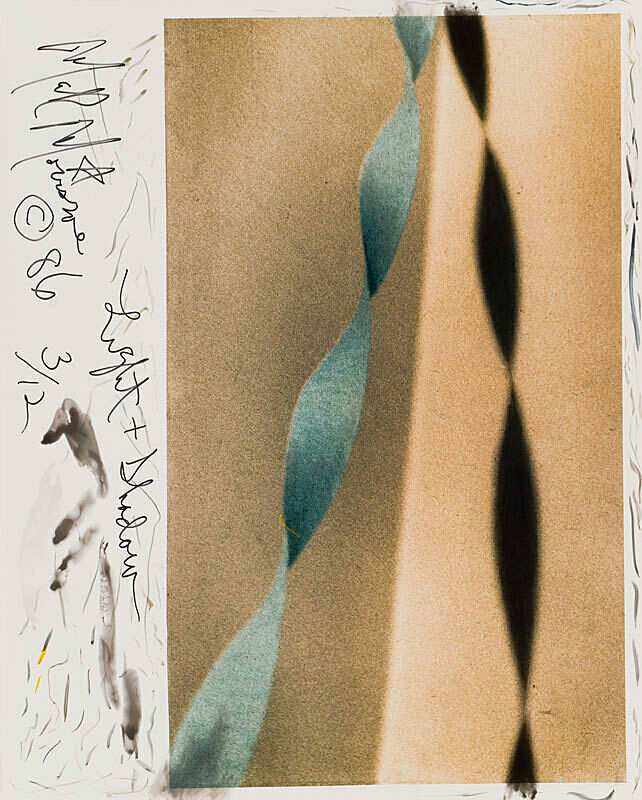 Martin Wong (1946–1999), La Vida, 1988. Oil on canvas, 96 × 114 inches. Yale University Art Gallery Charles B. Benenson, B.A. 1933, Collection Photo courtesy of Yale University Art Gallery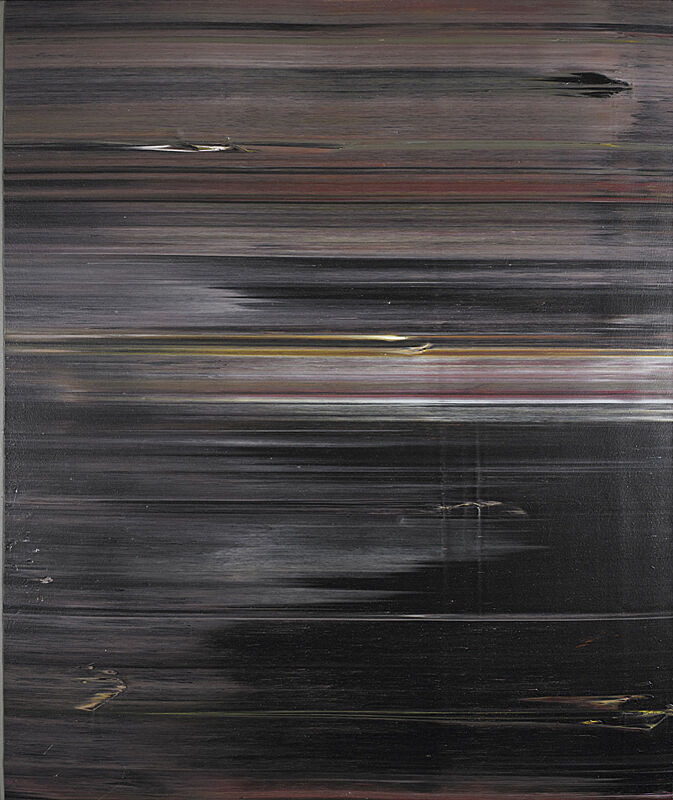 Jack Whitten (b. 1939), Black Table Setting (Homage to Duke Ellington), 1974. Acrylic on canvas, 72 x 60 inches. Collection of the Art Fund, Inc. at the Birmingham Museum of Art; Purchase with funds provided by Jack Drake and Joel and Karen Piassick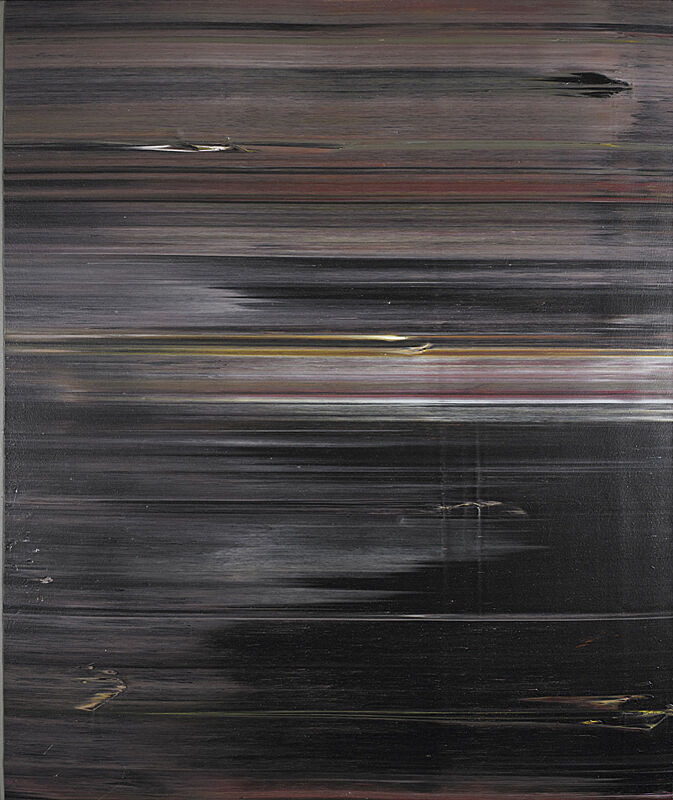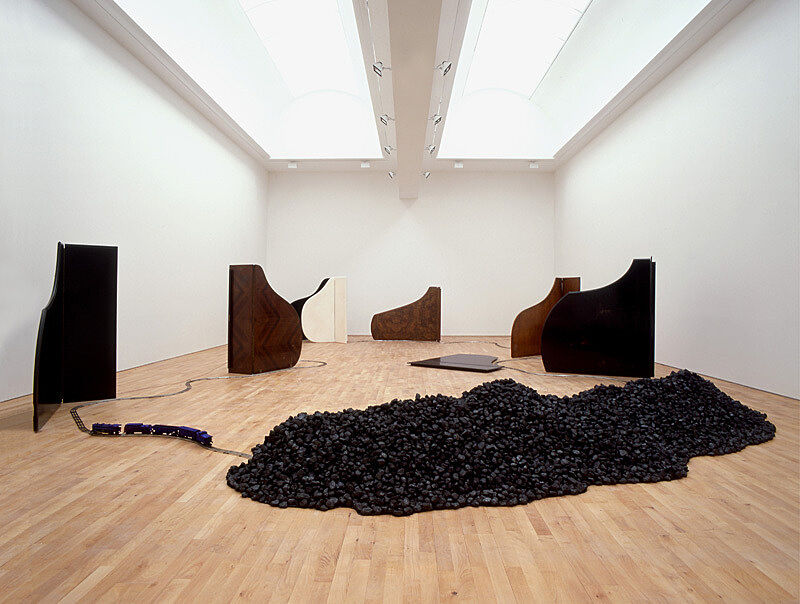 David Hammons (b. 1943), Chasing the Blue Train, 1989. Mixed media, dimensions variable. Collection S.M.A.K., Ghent, Belgium. Photograph by Dirk Pauwels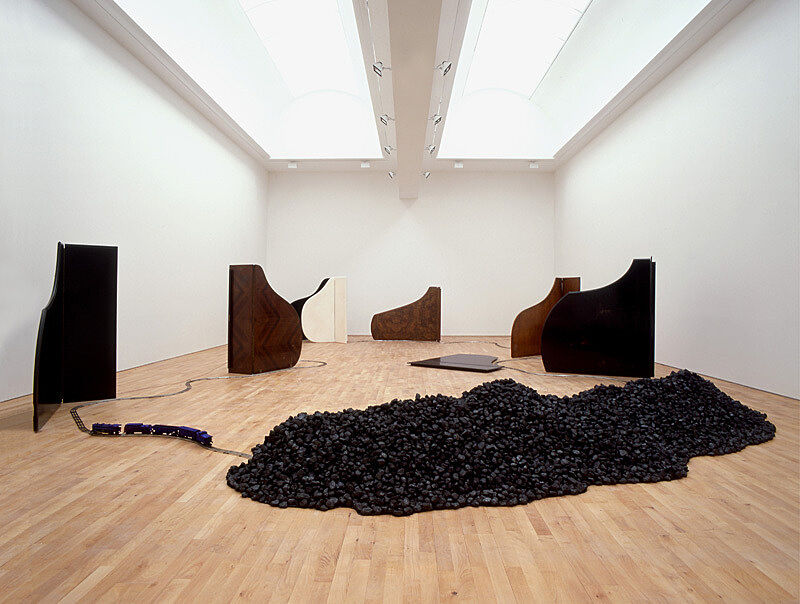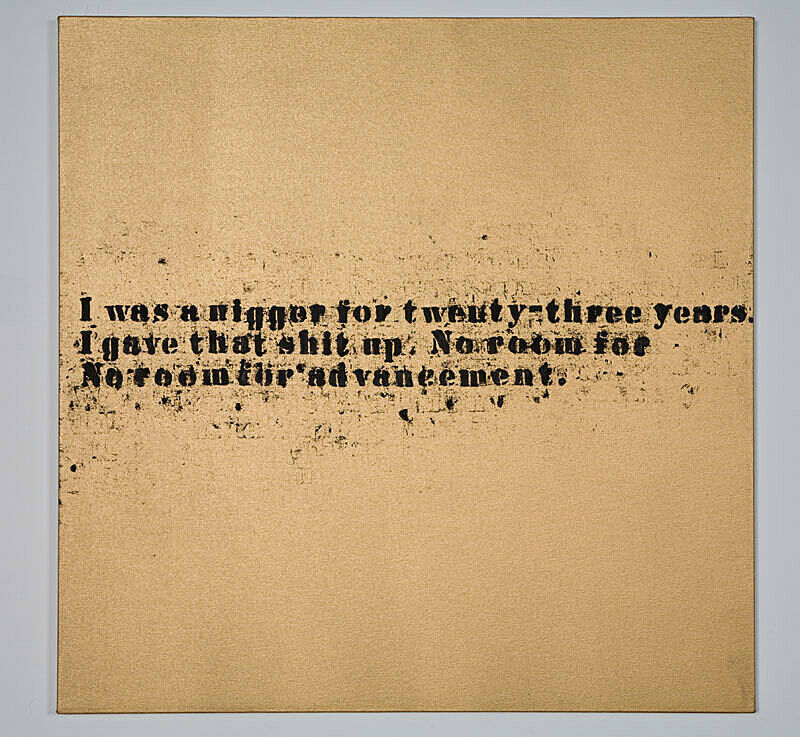 Glenn Ligon (b. 1960), No Room (Gold) #42, 2007. Oil and acrylic on canvas, 32 × 32 inches. © Glenn Ligon. Courtesy of Regen Projects, Los Angeles. Photograph by Joshua White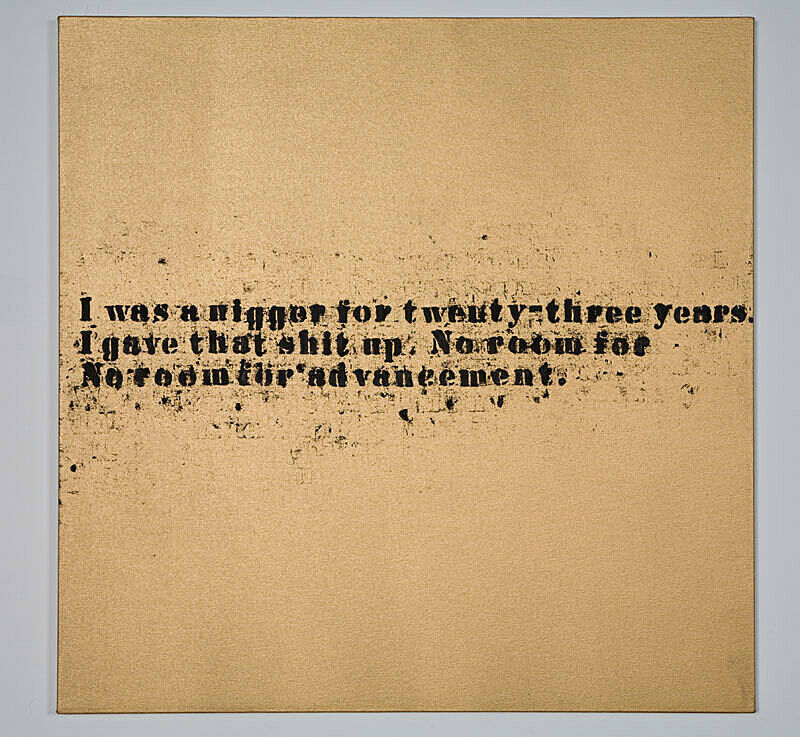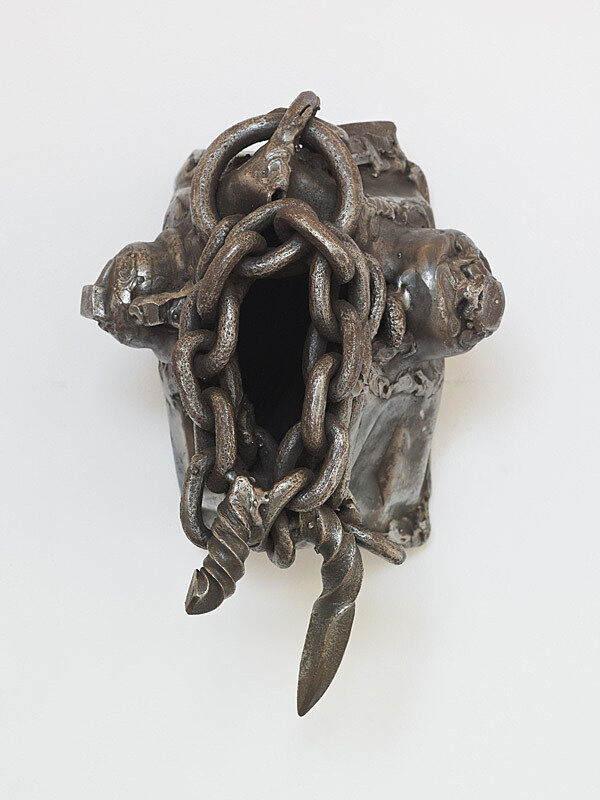 Melvin Edwards (b. 1937), Write When You Can, 1991. Welded steel, 13 × 10 1/2 × 8 in. (33.02 × 26.67 × 20.32 cm). Courtesy of the artist and Alexander Gray Associates