Internships
The Whitney offers full-time, paid internships in the summer, and part-time, paid internships during the academic year:
The Whitney's intern program offers training and direct experience working in one of New York City's most exciting museums. If you are a college student interested in learning more about how museums work or are considering a museum career, we encourage you to apply. The Whitney's internship program seeks talented people of all backgrounds—we value diversity of cultures, races and ethnicities, gender expressions, and abilities.
Interns are placed in departments across the Museum where they assist professional staff, interact with the public, conduct research, provide administrative support, and learn about modern and contemporary American art. Interns also gain valuable training, skills, and work experience as well as an opportunity to build a network of professional contacts.
---
Summer Internship
The Whitney's summer internship is a full-time, paid, nine-week session primarily for undergraduate students. The program includes training, direct work experience, professional development, and a mentorship program that connects interns with key Whitney staff. The 2021 internship runs from Monday, June 7 through Friday, August 6. Participants are expected to be available Monday through Friday for nine consecutive weeks, five days per week. Please review the department descriptions and refer to the list on the application—not all departments will be taking interns for the summer. The decision regarding whether the program will be in-person or virtual has not yet been determined.
Highlights:
$5,000 stipend for full participation
Interns are assigned to a specific museum department for the duration
Weekly speaker series featuring curators and other museum professionals
Field trips to other cultural institutions (if the program is in-person)
Interns spend a portion of their time working with Museum visitors (if the program is in-person)
Interns are partnered with a mentor
Free admission to most New York City museums, regular employee discounts at the Museum restaurants and retail store as well as invitations to exhibition openings
Qualifications:
Priority consideration is given to rising juniors and seniors at accredited undergraduate programs
Students must have completed two years of academic course work by the time the internship program begins. Rising juniors, seniors and graduating seniors will be considered.
Certain positions may require graduate-level training and/or professional experience, noted in the department descriptions.
The deadline for submissions has passed and the application is now closed.
Academic Year Internship
The Whitney's paid Academic Year Internship program offers semester long internships for undergraduate and graduate students currently enrolled in an accredited academic program. For Spring 2021, the internship will be virtual with interns committing from 16 to 21 hours per week for 10 to 12 weeks for a total of 200 hours. Please review the department descriptions and refer to the list of departments requesting interns on the application tab—not all departments will be taking interns for the spring semester.
Highlights:
$3,000 stipend (200 hour requirement for the semester)
Interns are assigned to a specific museum department for the duration
Monthly speaker series featuring museum professionals from across the Museum
Interns are eligible for course credit
Qualifications:
Undergraduates and graduates currently enrolled in accredited academic programs are eligible.
Applicants must have completed a minimum of two years of academic course work. Freshmen are not eligible.
Certain positions may require graduate-level training and/or professional experience, noted in the department descriptions.
While a demonstrated interest in art and art history is preferred, students in all majors are encouraged to apply.
Previous museum experience is not required.
The application for the fall semester will open in May.
---
Departments
We offer internships in a wide variety of departments across the Museum.
---
Advancement
Advancement is responsible for working strategically to plan, implement, and manage fundraising efforts to support the financial health of the Museum. Building and sustaining relationships with donors and potential donors is at the core of that work. The Department is divided into four areas, each of which often offers internships: a major gifts team that manages the patron group program and acquisition committees and works with individual donors on current and planned giving; a corporate membership and sponsorships team; a foundation and government relations team; and a special events team that also manages the rental program.
Business Systems
Business Systems provides the internal infrastructure to support the broader institutional constituent strategy including both revenue and engagement. Setting institutional standards for data collection, accessibility, and governance to support institutional and business unit goals and inform decision making process.
Communications
Communications develops comprehensive strategies to maintain and enhance the Whitney's profile as an innovative and influential cultural organization. The team works with critics and the media, planning press events and other activities that bring journalists to the museum.
---
Curatorial
Installation view of Human Interest: Portraits from the Whitney's Collection (Whitney Museum of American Art, New York, April 27, 2016-February 12, 2017). Photograph by Ron Amstutz
Curatorial has two primary activities: it oversees and guides the growth, care, and display of the Museum's permanent collection of over 22,000 works of art, and it organizes and generates exhibitions appropriate to the institution's mission. Interns participate in the daily work of the department, including collection stewardship, exhibition planning, preparation of catalogues and other publications, acquisitions, research, and administrative tasks. Projects relate to several areas: Chief Curator's office; international initiatives; the permanent collection; prewar art; contemporary art; drawings and prints; photography; film and video; performance; and the Andy Warhol Film Project. Demonstrated interest in art history, previous research experience, and basic knowledge of Microsoft Office are required. Multiple internships available across various curatorial areas.
Digital Content
Digital Content oversees the Museum's website, video production, and social media channels. Applicants will focus on content production. The internship offers hands-on experience researching, creating, and evaluating content.


Director's Office
The Director's Office Administration Intern operates as part of the Museum's executive office. The Director's Office, which includes the Director, Chief Operating Officers, General Counsel, and Trustee Office, supports numerous departments within the Museum, providing management, oversight, and institutional strategic planning.
---
Finance and Legal
The Finance and Legal Departments are responsible for across-the-board Museum operations. The Finance Team, led by the Co-Chief Operating Officer and Chief Financial Officer, manages the museum-wide budget and works across the organization on financial planning and forecasting. The Legal Team, led by the General Counsel, advises the Whitney on a variety of legal issues, including acquisitions, litigation, intellectual property, insurance, deaccessioning and contract negotiation.
Education
Education provides programming and resources for audiences of all ages to engage with art and artists and enrich their experiences at the Museum. Education internship areas are: School & Educator Programs, Teen Programs, Family Programs, Public Programs & Public Engagement, Interpretation & Research, and Access & Community Programs.
Exhibition Design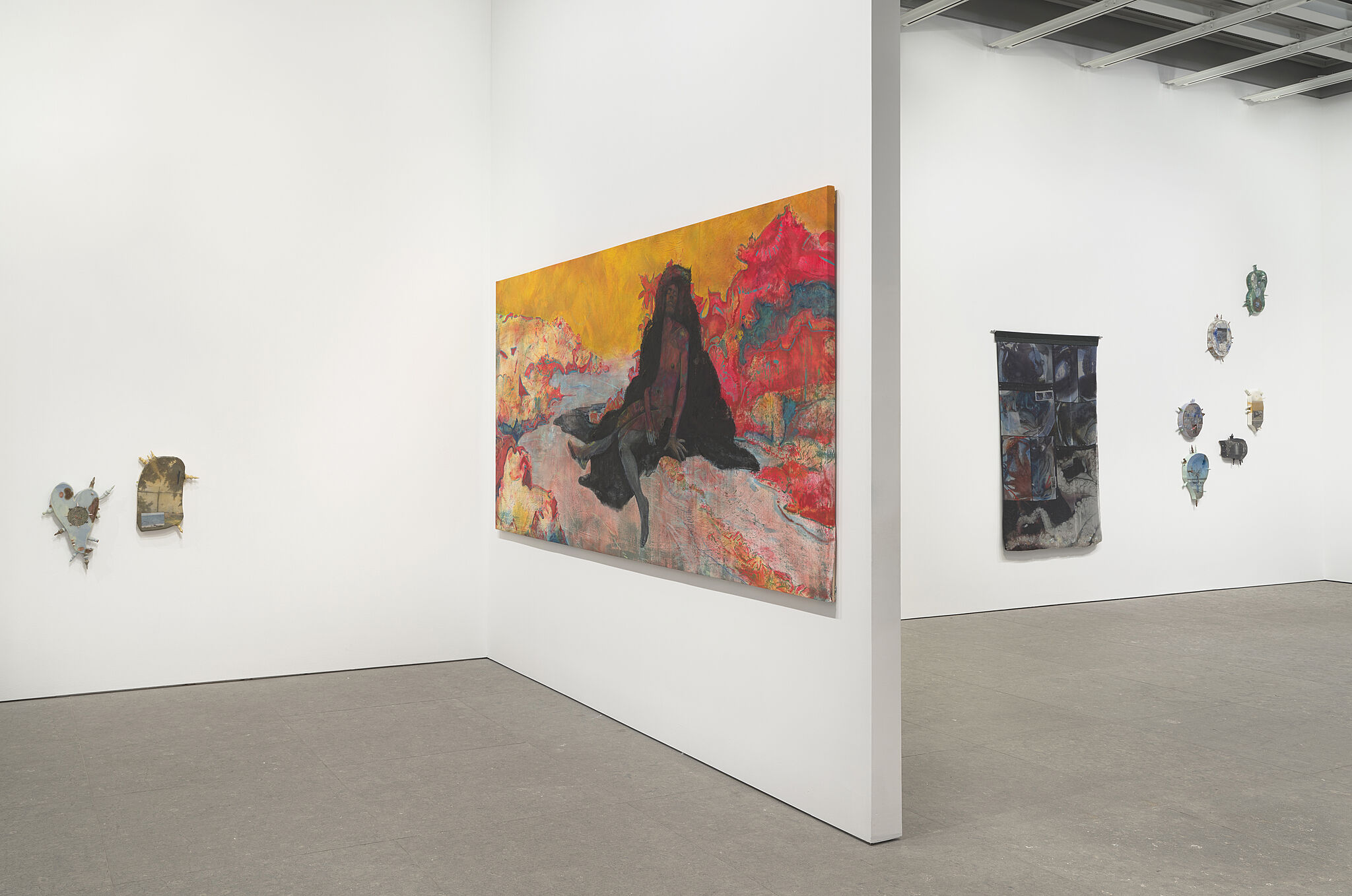 Exhibition Design works closely with Curatorial to translate an exhibition's checklist and narrative into the three-dimensions of the gallery. From concept design through construction and installation, designers coordinate with nearly all other departments of the museum to ensure that artwork and architecture form an impactful experience for the visitor.
---
Graphic Design
Graphic Design develops and maintains the Whitney's brand and graphic identity. Through the various materials that are produced with the institution's graphic language (see design.whitney.org for an overview), this department both communicates the Museum's positioning while continually serving to distinguish the Whitney within the cultural landscape of New York and beyond. Please note: Applicants must be currently enrolled in a Graphic Design program and provide a link to a portfolio for consideration.
Marketing
The Marketing department creates and executes efforts that promote the Whitney's programs to the public, while advancing the Museum's broader branding goals. This includes strategizing and implementing marketing campaigns in print, digital spaces, social media, email, and other channels to effectively reach target audiences.
Membership
The Whitney's membership offering is designed to engage members at every level and to grow the lifetime value of our audiences. This team serves members through lectures, tours, gallery walks, exhibition openings, and preview days.
---
Publications
Publications produces exhibition and collection catalogues; edits exhibition graphics, brochures and exhibition-related ephemera; and sets the Museum's editorial style.
Research Resources
Research Resources provides information and access to primary resources relating to the Museum's history, collections, and programming. Comprised of the Archives, Permanent Collection Documentation Office, Special Collections, Visual Resources, and The Frances Mulhall Achilles Library, the department addresses the research needs of Museum staff and qualified members of the scholarly and arts communities. Please note: Preference will be given to applicants enrolled in an MLIS or related program to be considered for work in the Archives or Library.
---
Summer Application Materials
Resume
Essay

For all applicants except those applying to Archives and Library Special Collections, write an essay between 500 and 750 words. Consider the following:
The Whitney collects and presents American art in the broadest context, supporting living artists at critical moments in their careers and educating a diverse public. Submit an essay that reflects upon how the Whitney's mission connects to your background and life experience, addresses your reasons for applying to the internship, and describes what you hope to gain by this experience.

Cover Letter

Only for candidates applying to Archives or the Library Special Collections Internships (applicants must currently be enrolled in a graduate program).

Reference Letters

One recommendation letter (educational or professional only).
For those applying to Research Resources (Archives or Library Special Collections), you are not required to submit a recommendation letter.

Portfolio

For those applying for internships in Exhibitions Design and Graphic Design. Graphic Design applicants must also be enrolled in a Graphic Design program.



Academic Year Application Materials
Resume
Cover Letter

Reflect upon how the Whitney's mission connects to your background and life experience, address your reasons for applying to the internship program, and describe what you hope to gain by this experience.

Portfolio

For those applying for an internship in the Graphic Design department, you must be currently enrolled in a Graphic Design program and provide a link to a portfolio.
---
FAQ
Are Whitney internships paid positions?
Yes, both the academic year and summer programs offer a stipend. The fall and spring semester internships provide a $3,000 stipend for part-time work. For the summer internship, the Museum offers a $5,000 stipend for full-time participation over nine weeks.
Do I need to have previous museum experience to apply?
No. We welcome candidates with a strong academic background and any variety of prior professional experience. Candidates should have an interest in learning the inner workings of a mid-sized nonprofit arts organization, and a curiosity about museum work. An internship at the Whitney will prepare you for a wide range of careers, both related and unrelated to museums and/or the arts.
What mentorship opportunities does the program include?
Interns work side-by-side with experts in their field at the Museum, and are often invited to observe activities outside of their daily duties for educational purposes. Both the academic year and summer programs include a speaker series with presentations by Museum professionals.
Do I need to be currently enrolled in school?
Yes, for both the summer and academic year programs, applicants must be enrolled in accredited academic programs.
Are freshmen eligible?
No. Students must have completed two years of academic course work by the time the fall and summer internship programs begin.
Are graduate students eligible?
Yes. The academic year program considers both undergraduate and graduate students in departments throughout the Museum. Except for Library and Archives, the summer program is geared toward undergraduates.
Are recent college graduates eligible?
No. For the summer program, graduating seniors are eligible, but preference will be given to rising juniors and seniors. For the academic year program, undergraduates and graduate students must currently be enrolled in school.
Can international students apply?
Yes, but you must have valid legal status under applicable U.S. visa regulations. The Museum cannot be a host organization for international students.
Can I apply to more than one department?
Yes! Please specify up to two departments. If selected for the internship, you will be placed in one department for the duration of the program.
Can I apply for both the academic year and summer programs in the same school year?
Yes, but you can only participate in either the academic year or summer program.
Should applications include portfolios?
Both Exhibition Design and Graphic Design applicants must include links to their portfolios in order to be considered.
Who should I address reference letters to?
Letters should be addressed to the Human Resources Department. If you cannot attach references to your application, please send to hr@whitney.org.
Will the summer internship be virtual?
We will be monitoring government guidelines and don't have an answer at this time.
Are the beginning and end dates of the summer internship program fixed?
Yes, but in some cases interns are permitted to start slightly later due to school schedules. They are required to commit to a total of nine weeks.
Does the Whitney provide housing or transportation?
No. All interns must provide for their own housing and transportation.
I've submitted my application. What now?
Please refer to "Academic Year Internships" section for information on the fall and spring semester. For the summer program, the deadline for submissions is in January (see "Summer Internship" section for details), selected applicants will be contacted in March for in-person or virtual interviews. Decisions take place in early April, and the internship begins the first week in June.
If your question is not answered here, feel free to contact us at hr@whitney.org.
---
The Whitney Museum of American Art is an Equal Opportunity Employer. The Museum welcomes applicants of any age, sex, religion, race, color, creed, national origin, alienage or citizenship, disability, marital status, partnership status, veteran status, gender (including gender identity), sexual orientation, and does not discriminate based on any other factor prohibited by law. The Museum is dedicated to provide a fair and inclusive workplace and encourages all qualified candidates to apply for vacant positions at all levels. This description shall not be construed as a contract of any sort for a specific period of employment.