Teens
Teen Programs give New York City high school students the opportunity to discuss art critically, think creatively, and make art with contemporary artists, educators, and their peers.
Get Updates About Teen Programs
---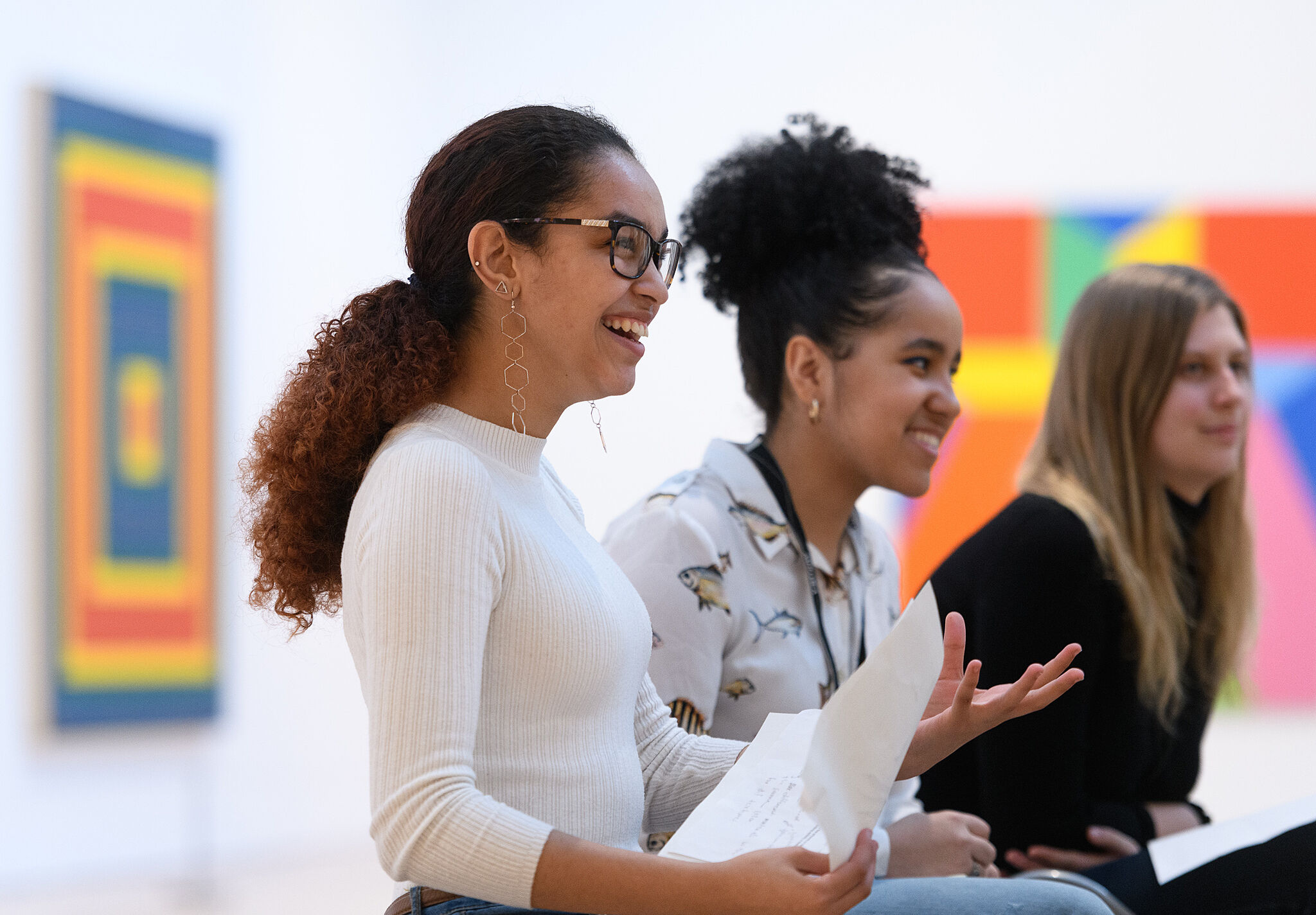 Youth Insights Arts Careers
YI Arts Careers is a free summer program that offers teens the opportunity to explore arts careers and arts institutions throughout New York City. Teens meet with Whitney Museum staff, arts professionals, and other teens.
Open to: New York City high school students, entering grades 10–12.
Note: Students must have access to Zoom software.
Applications for summer 2020 have closed.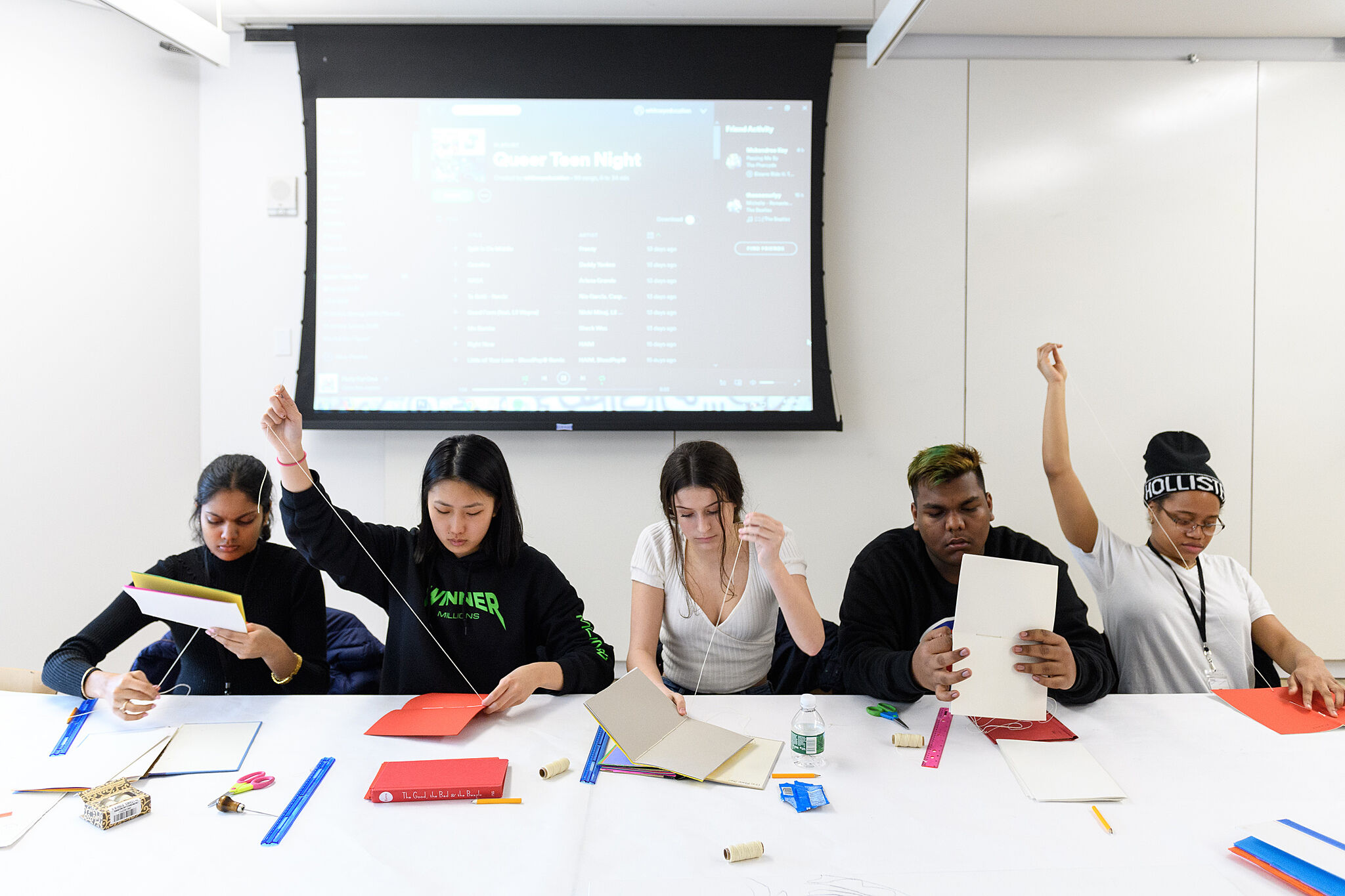 New York City teens are invited to a free drop-in art-making program at the Whitney on most Fridays. Bring your works-in-progress or create something entirely new. All supplies are provided and no previous art experience is required—everyone is welcome.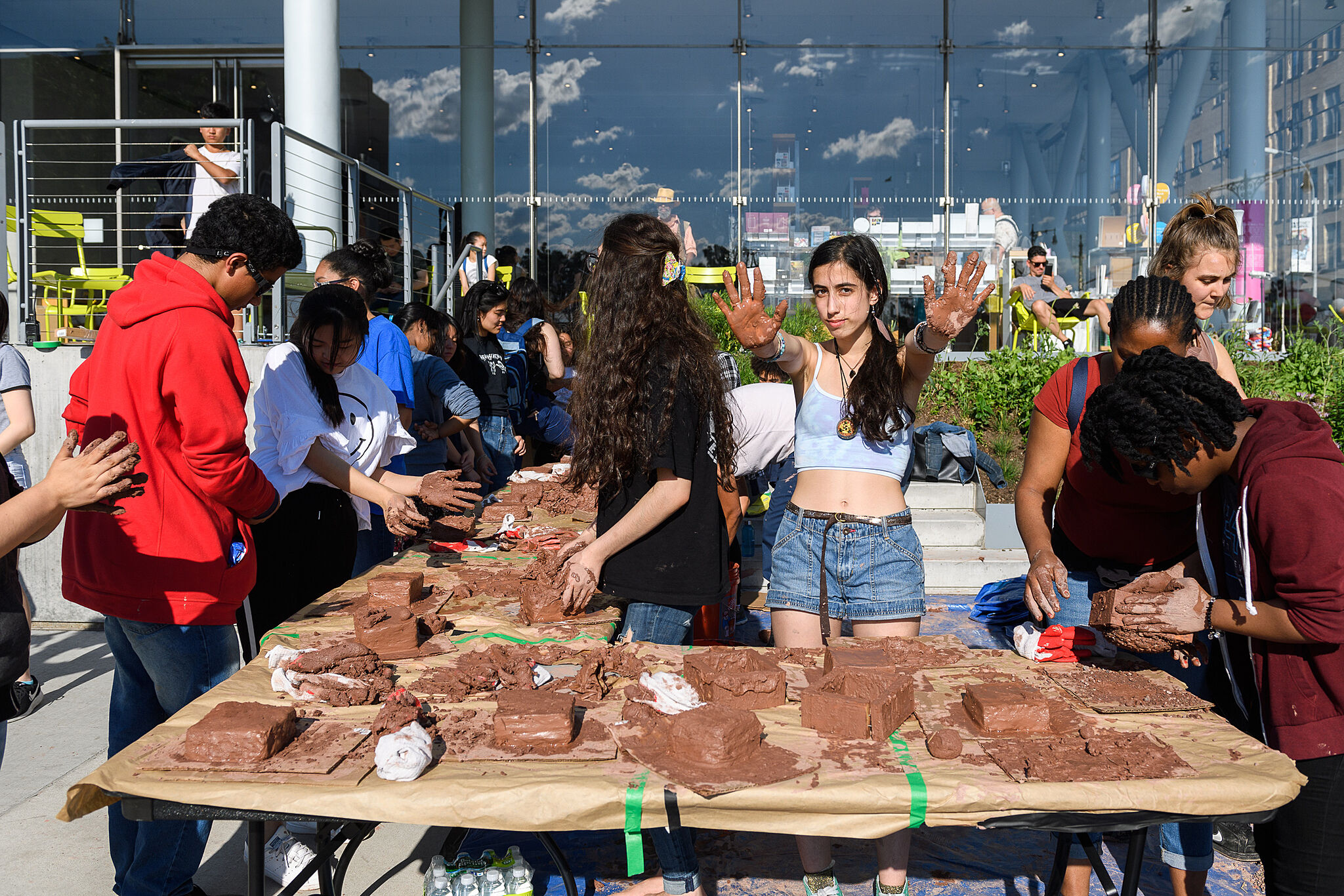 Youth Insights (YI) is an after-school and summer program that connects New York City high school students to art and artists. We also offer drop-in events and programs throughout the year.
---
All Upcoming Events
Our free, drop-in programs for New York City high school students provide opportunities for teens to learn from contemporary artists and their peers.
---
---