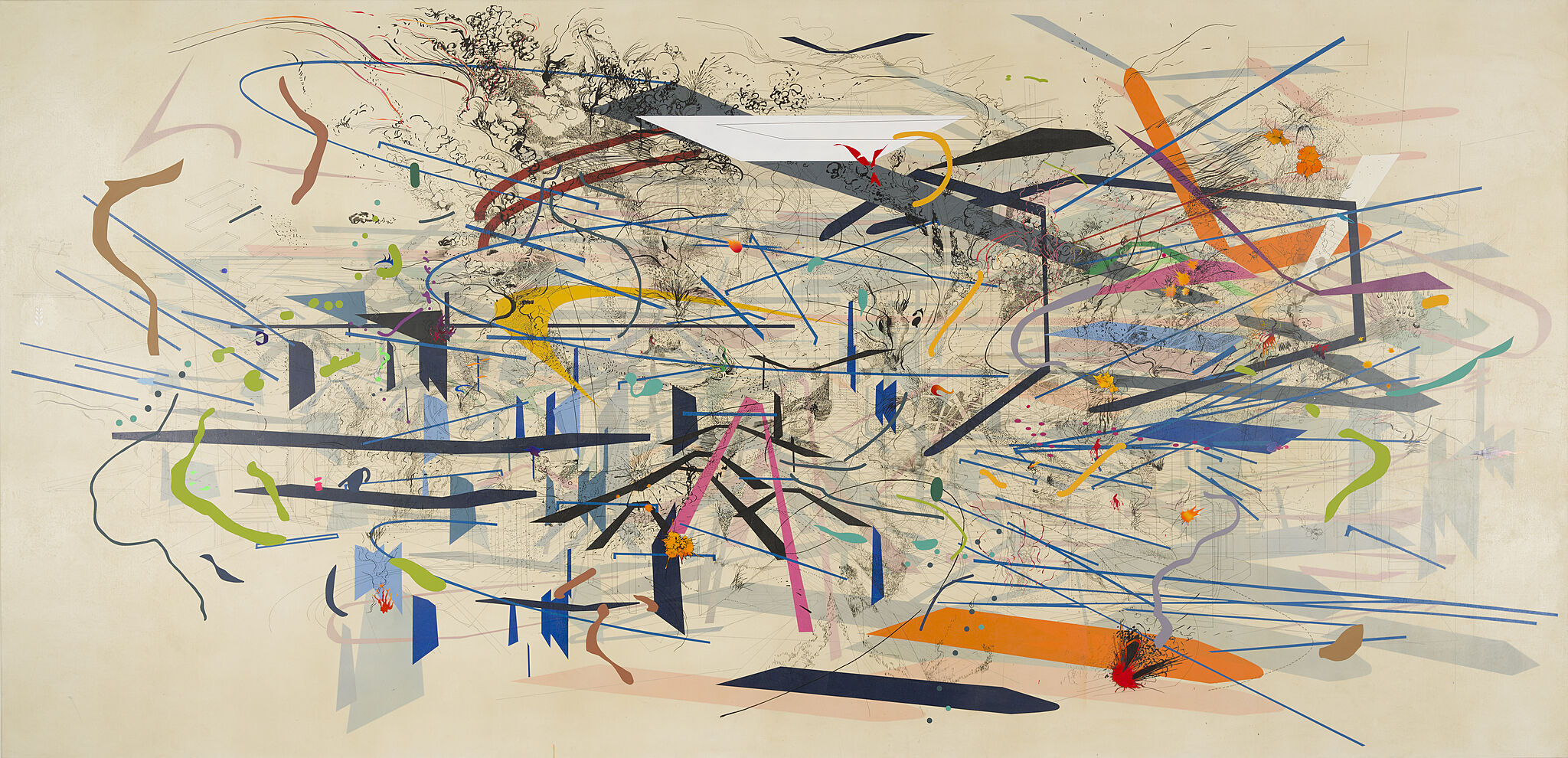 Julie Mehretu

Mar 19–Aug 8, 2021
---
This mid-career survey of Julie Mehretu (b. 1970, Addis Ababa, Ethiopia) covers more than two decades of the artist's examination of painting, history, geopolitics, and displacement. Including approximately thirty paintings and forty works on paper dating from 1996 to today, the exhibition presents the most comprehensive overview to date of Mehretu's practice and her explorations of abstraction, architecture, landscape, scale, and, most recently, figuration.
Julie Mehretu is organized by the Whitney Museum of American Art, New York, and the Los Angeles County Museum of Art. The exhibition is curated by Christine Y. Kim, curator of contemporary art at LACMA, with Rujeko Hockley, assistant curator at the Whitney
Generous support is provided by the Ford Foundation and The Andy Warhol Foundation for the Visual Arts.
In New York, the exhibition is sponsored by

Generous support is provided by The Philip and Janice Levin Foundation and the Whitney's National Committee.
Major support is provided by Susan and Larry Marx and Sami and Hala Mnaymneh.
Significant support is provided by Abigail and Joseph Baratta, Krystyna Doerfler, the Evelyn Toll Family Foundation, Mellody Hobson, the Juliet Lea Hillman Simonds Foundation, Jill and Peter Kraus, Suzanne McFayden, Katie and Amnon Rodan and Sotheby's.
Additional support is provided by Christy and Bill Gatreaux, The Cowles Charitable Trust, the Robert Lehman Foundation, Inc., and Barbara Shuster.


---
In the News
"[O]ne of the most significant painters of her generation" —Galerie
---